Build your Backpack the way you want it
Schools that use Padlet Backpack will now have access to expanded permissions settings. Control whether students can make new padlets, whether teachers can invite new members, and much more.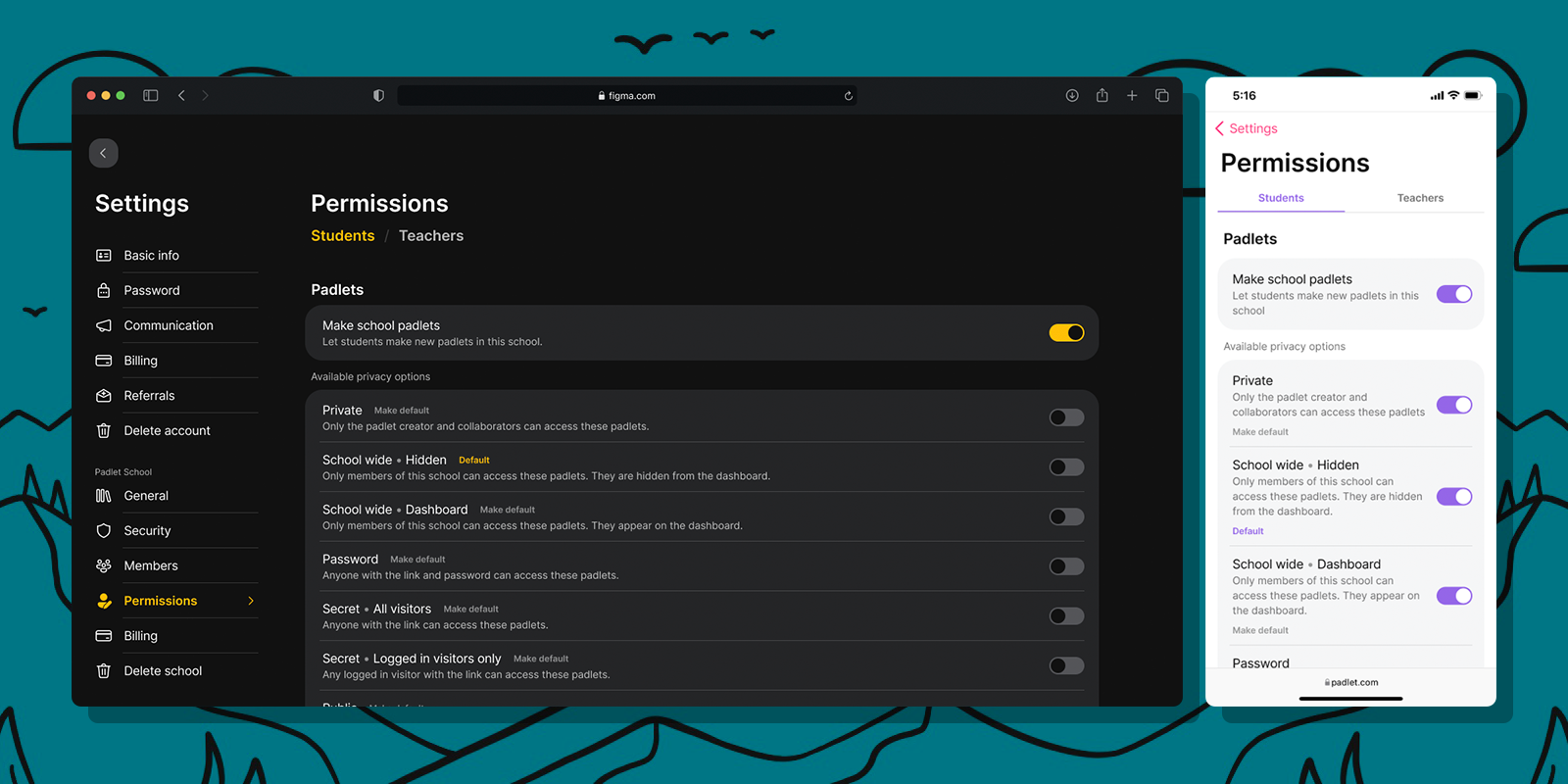 We're opinionated about our products. Instead of burdening the user with total optionality, we believe in making informed decisions according to our beliefs about good software. We've made changes to Backpack permissions settings that balance this belief with our commitment to serving our users.
Padlet Backpack is a system that allows schools to manage their own Padlet ecosystem. When we first released Backpack, we did not offer complete flexibility to schools. We allowed all students to create padlets and we gave teachers the ability to invite new users into their Backpack environment. We offered them the version of Padlet Backpack that we thought was best.
Backpack's userbase has now scaled to such an extent that our best-size-fits-all approach is no longer feasible. We now provide Backpack to schools of all sizes as well as districts and counties, all of which face their own unique challenges.
In order to meet the sprawling needs of our userbase, we're providing additional permissions settings to our Backpack users.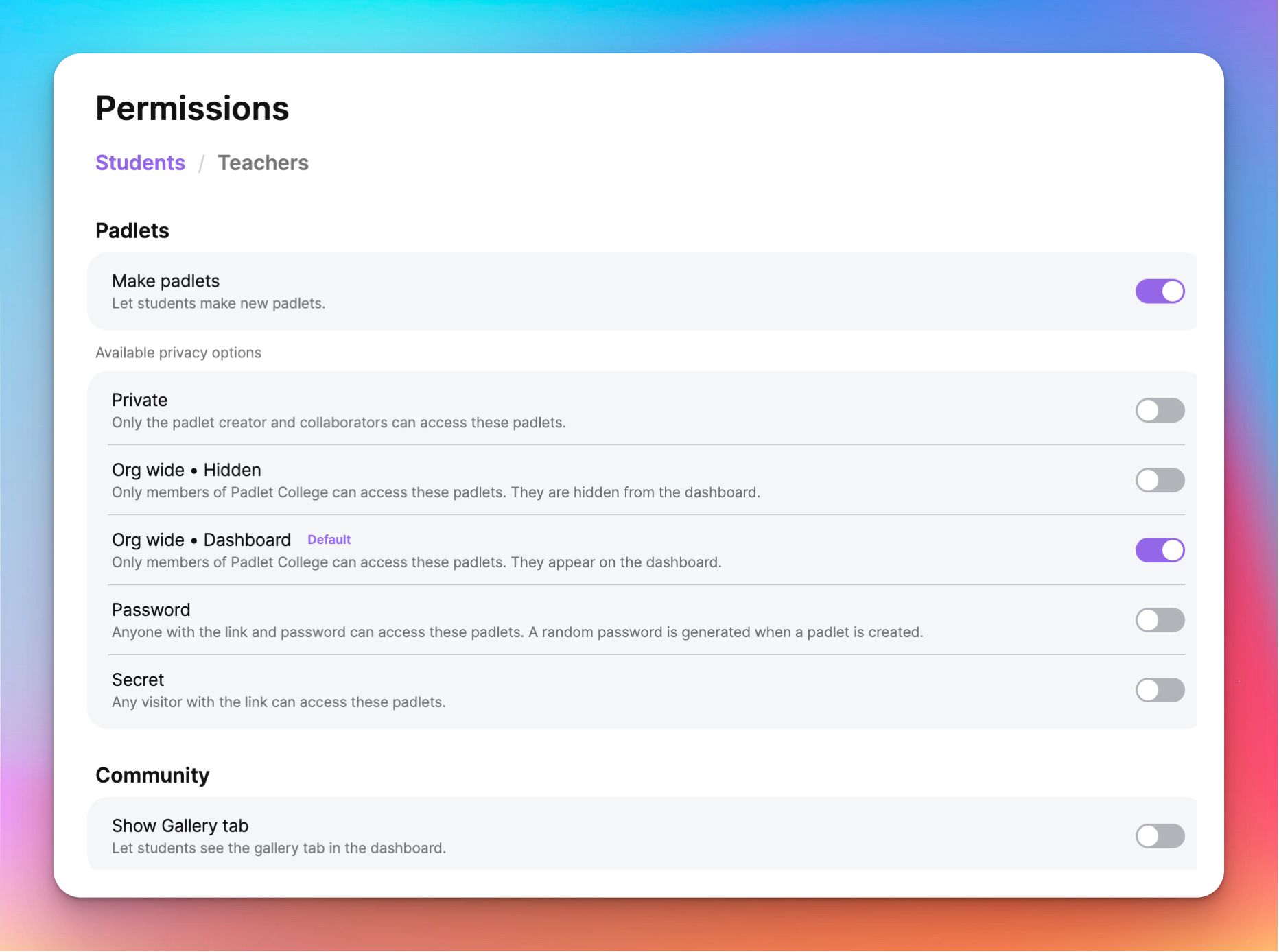 With the new permissions settings, owners will be able to control:
Whether students and teachers can make padlets
Whether students can see the Gallery tab
Whether teachers can invite new members to their Backpack organization
Whether teachers can edit names, usernames, emails, and roles for existing members of their Backpack organization
Which padlet privacy options are available and the default privacy for new padlets
The most popular requests from schools were to control whether students were able to create padlets, and to toggle whether teachers were able to invite new members. We always listen to feedback from our users and in this instance we satisfied their requests, but we also provide schools the option to control the privacy settings of student-made padlets. We do this under the assumption that some schools asked to be able to prevent students from making padlets for privacy concerns. We hope that the options we provide allow these schools to let their students make padlets with restricted privacy settings. This way, the schools are happy with their students' safety and the students get to make padlets.
We believe that allowing students the space, independence, and freedom to create is an essential part of education. We hope that control over privacy settings makes it feasible for more schools to allow students to create.
Bonus feature: Analytics for Backpack owners
In addition to new permissions settings, owners of Backpack accounts will have access to an analytics page. Backpack owners will be able to see a full account summary and comprehensive user reports.
As nerds, we believe more information is better. We also believe in more quality features. We provide both with the new analytics page.
When will these changes to Backpack be available?
The new permissions settings and analytics page will be available to Backpack owners immediately.