A more beautiful way to log in
Logging in to Padlet is more beautiful than ever and now supports dark mode.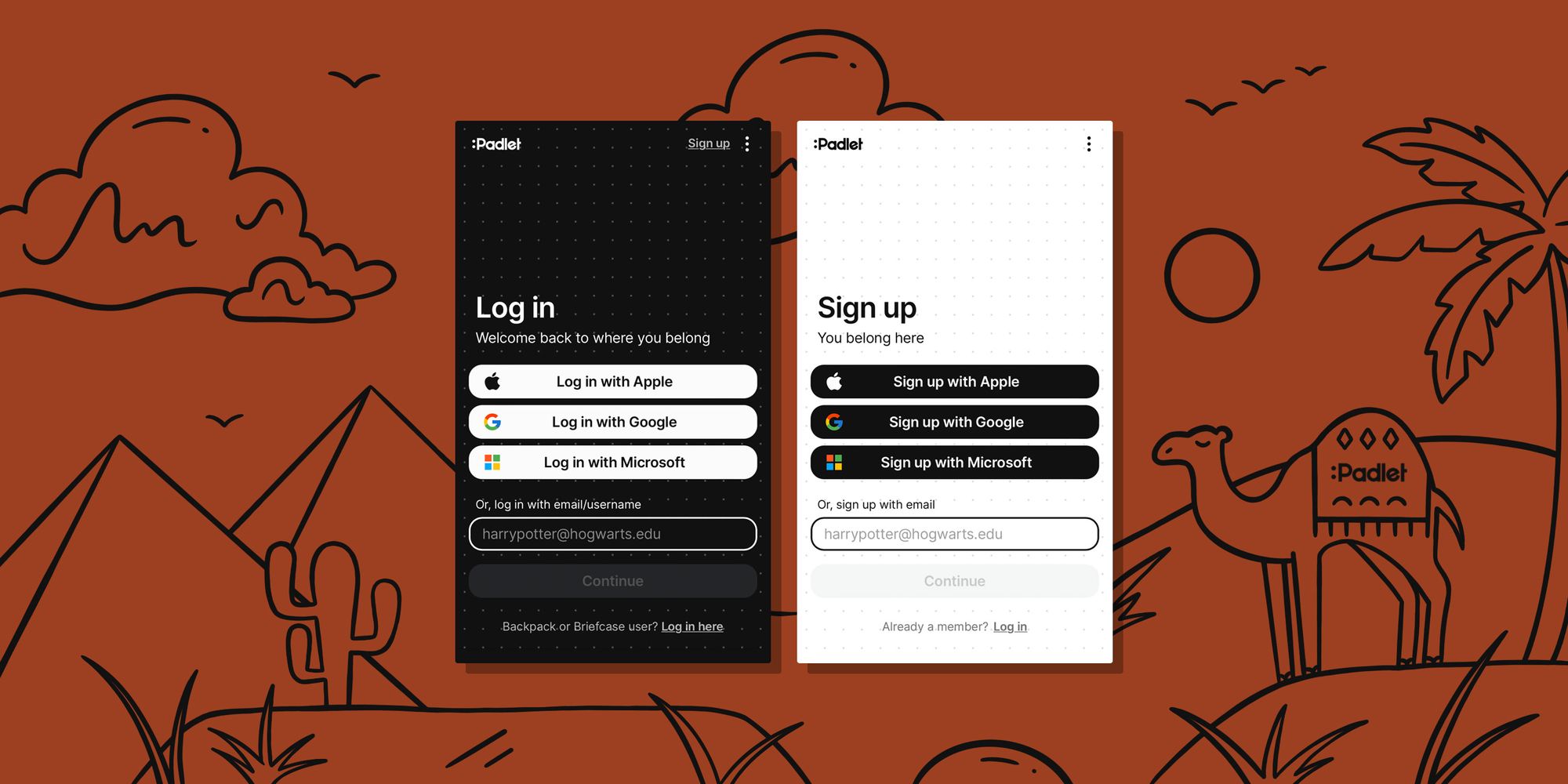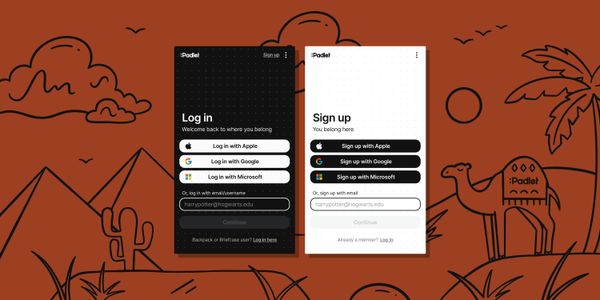 Entering your email. Writing out a password. No one really likes the process of logging in. Nevertheless we want this experience for Padlet to be as simple and beautiful as possible. That's why we've redesigned the log in and sign up flows.
The new design style makes the process more intuitive and elegant, and the addition of dark mode means they will better match your preferences. Most people also prefer to log in and sign up using their Apple, Google, or Microsoft accounts. We get it and we're the same way. Fewer accounts to create. Fewer passwords to remember. It's better in a lot of ways. So we've put a greater emphasis on these methods to encourage their use.
The new log in and sign up pages are available for everyone on both web and the mobile apps.