Better tweet previews
Tweet previews have been redesigned to show the tweet's text and images directly in posts.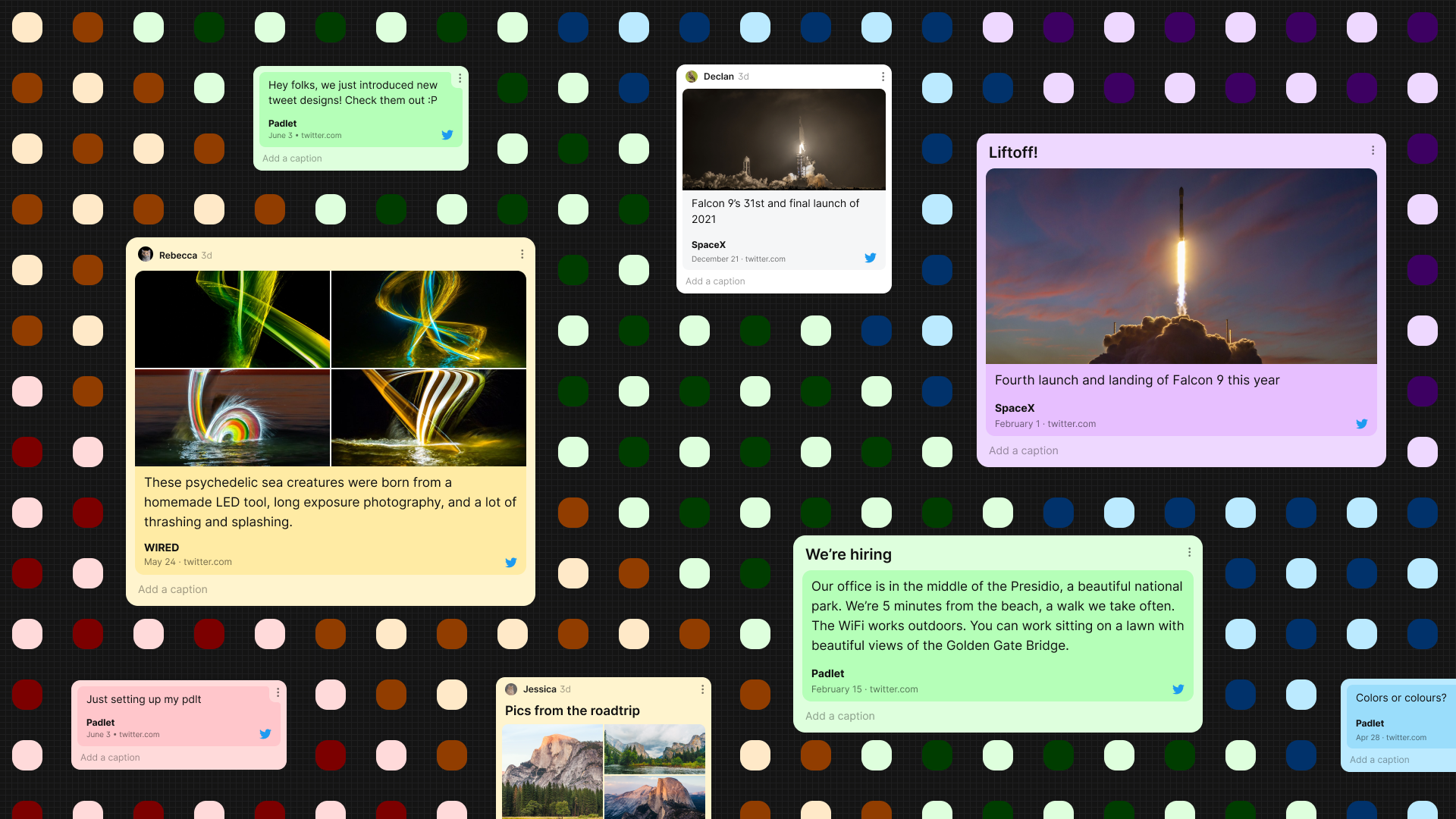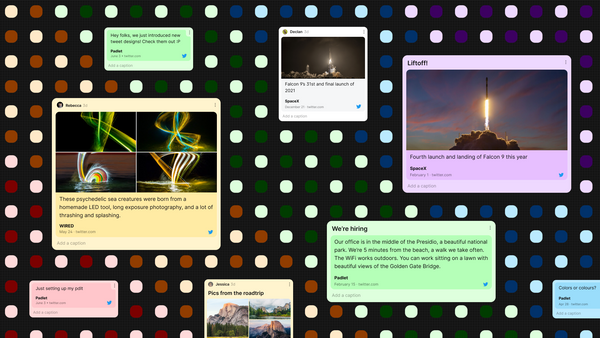 Important updates, hot takes, funny stories, memes, and more – all packaged in 280 characters or less. Who doesn't love a good tweet? Padleteers frequently add tweets to posts but until now they were treated like any other link.
Tweet attachments have been completely redesigned to showcase all of the tweet's content without having to open the link.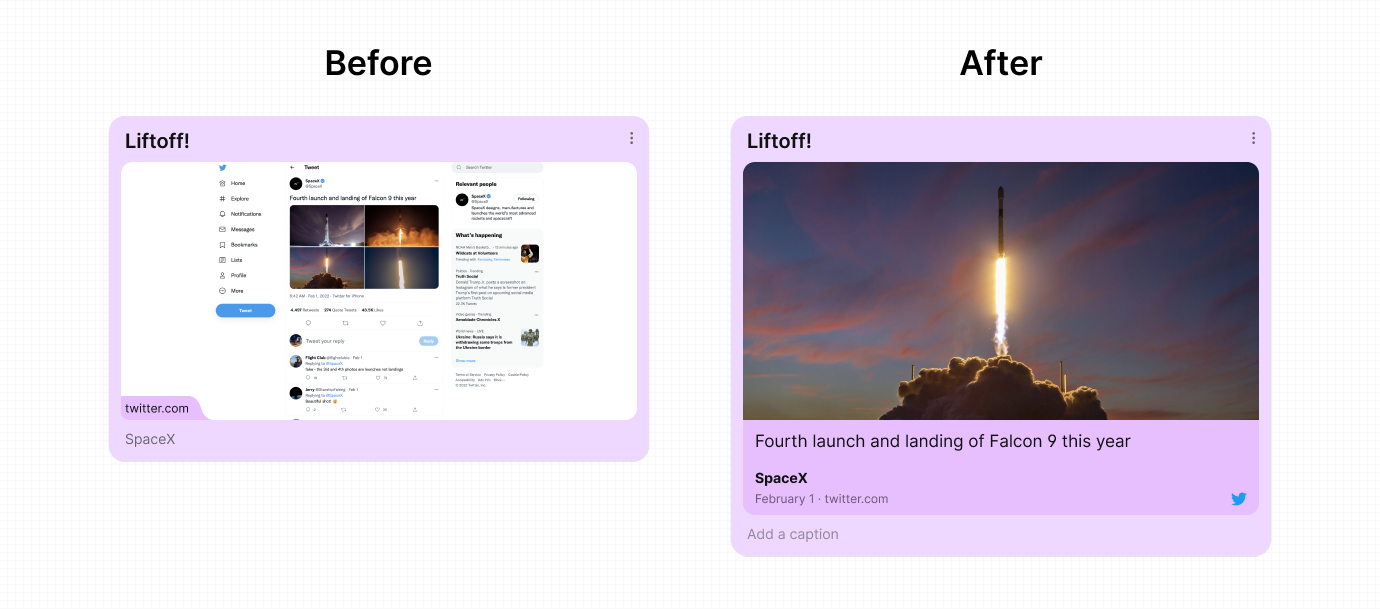 All of the text in a tweet is now displayed in a post along with the tweet author and date.
Images in a tweet are shown as previews on posts.
Tweets that include a link will display a preview image for that link.
The tweet attachment will take on the selected color of your posts so your padlet can stay beautifully unique.
With this update, Padlet is an even better place to collect all the tweets you love. As an example we created a padlet dedicated to all things space and asked some members of the team to add their favorite tweets. Check it out here.