Adding Croatian, Estonian, Latvian, and traditional Chinese
We now support 42 languages on Padlet!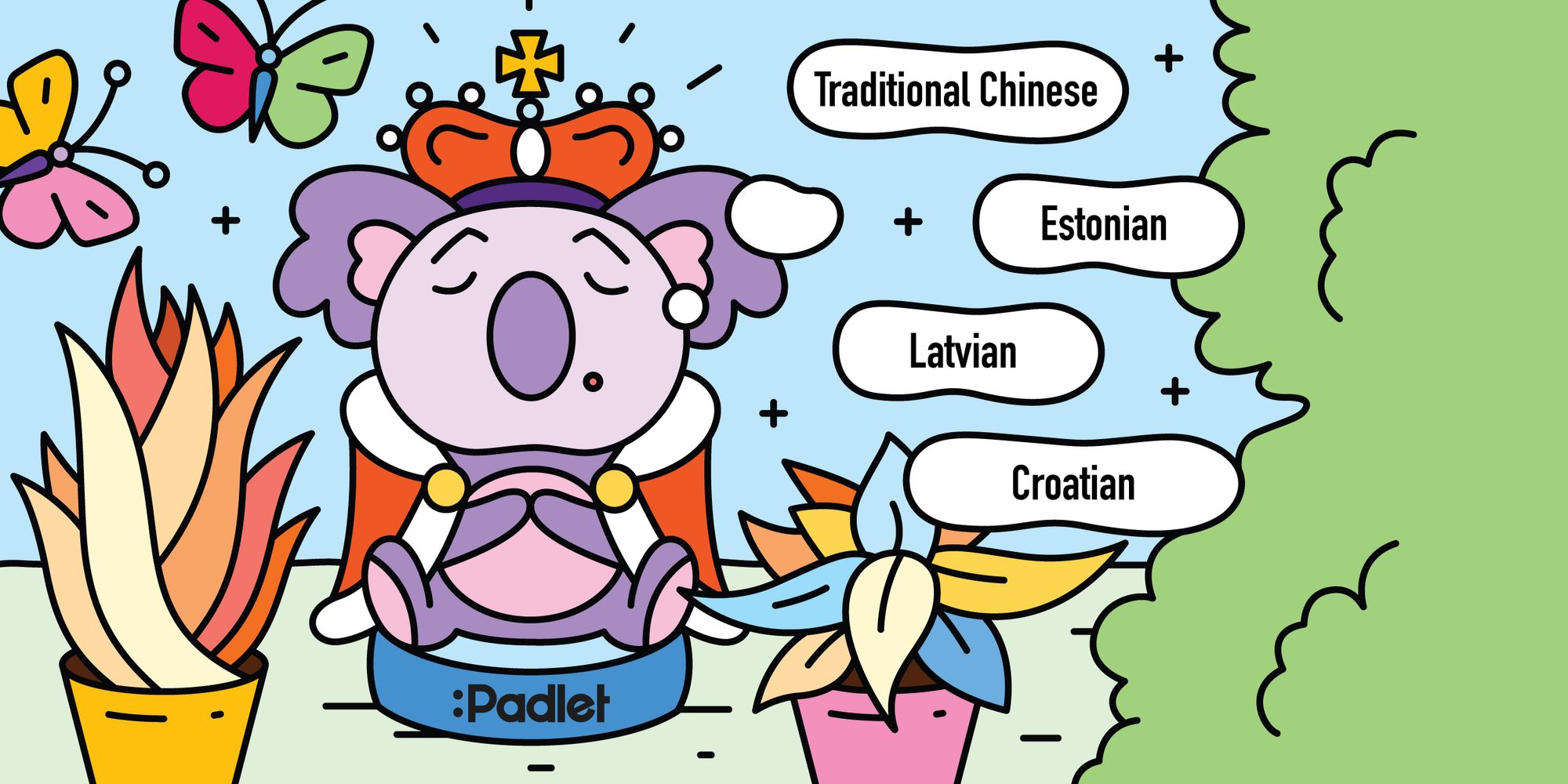 Pozdrav i dobrodošla u Padlet! And welcome to our non-Croatian-speaking friends as well. 👋
We are launching four new languages in Padlet: Croatian, Estonian, Latvian, and traditional Chinese. You can now adjust your settings to experience Padlet in any of these languages.
We continue to support simplified Chinese, but we are excited to add traditional Chinese to our languages. Linguaphiles may already know this, but traditional Chinese is most commonly used in Taiwan, Hong Kong, and Macau. Simplified Chinese is more common in mainland China and Singapore.
You can check out this article to see the full list of languages we support (42 and counting!) as well as how to adjust your Padlet language settings.
We rely on our Padleteers both domestic and international to help us correct our linguistic mistakes. If you notice any strange translations or bad grammar, please reach out to us via our contact form. You can start your message with "Translation fix" so we can route your message to the right team!
S ljubavlju i smijehom,
Julia