Mac app v3.0
A faster, more stable version of the Padlet Mac app is here.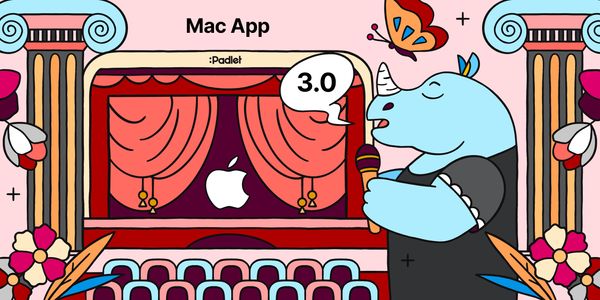 We've updated our Mac app with a bunch of stability and performance improvements. Plus, we've updated the icon to match the new macOS icon style.
Why should you use the Mac app when you can use Padlet on your browser?
First of all, it comes with extra features out of the box, like the ability to record your screen and post the recording on your padlet.
Second, if you're like me, your browser is probably at 40 tabs making it very hard to find your Padlet tab. The app is easily accessible from your Mac dock and works with all the keyboard shortcuts and gestures for window management.
Download while supplies last. (Actually supplies are unlimited but we just like saying that line.)