November changes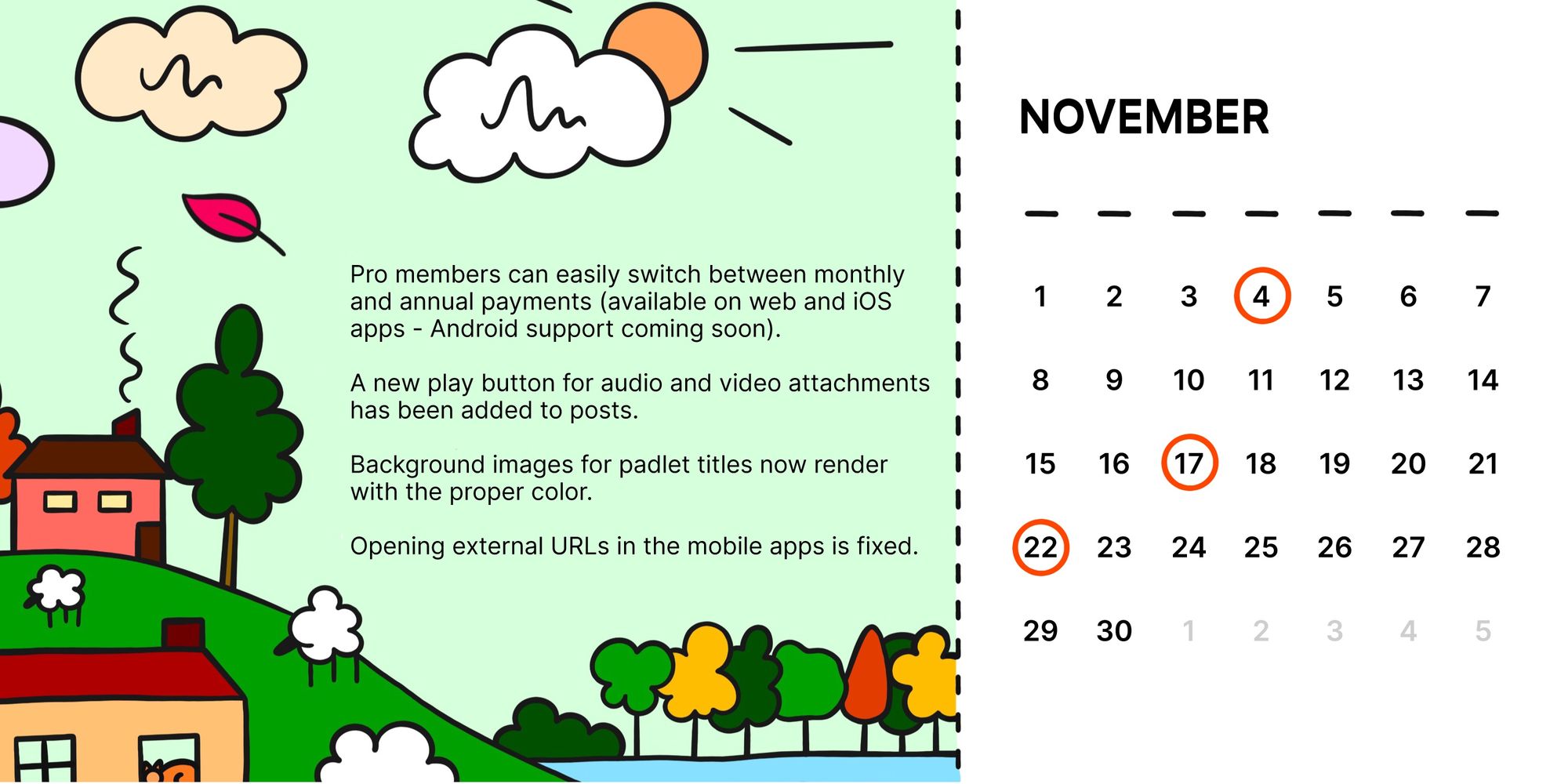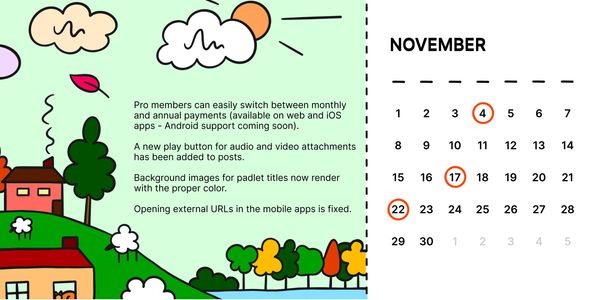 We hope you all had a lovely November. There were a few releases this month as we prepare to finish off the year strong with some big improvements in December. Keep an eye out!
New
Pro members can easily switch between monthly and annual payments (available on web and iOS apps - Android support coming soon).
The log in process on our mobile apps has been redesigned for a simple and beautiful experience.
A new play button for audio and video attachments has been added to posts.
An animation will now show when link attachments in posts are being processed.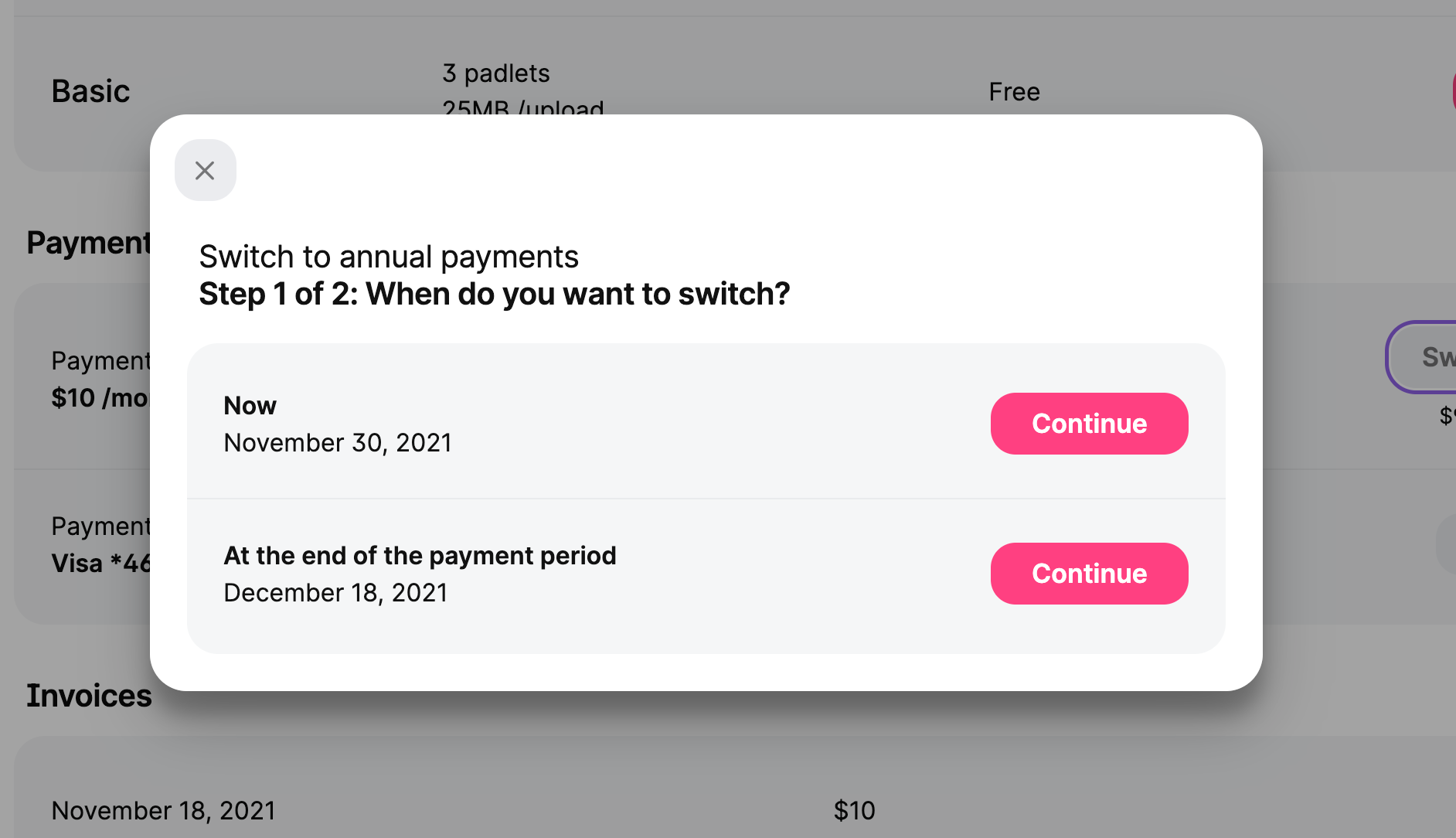 Fixes
Background images for padlet titles now render with the proper color.
Opening external URLs in the mobile apps is fixed.
An issue affecting files and documents in the Android app has been fixed.
Fixed an issue loading attachments for some posts in the mobile app (hereby known as the Casal Crash).