October changes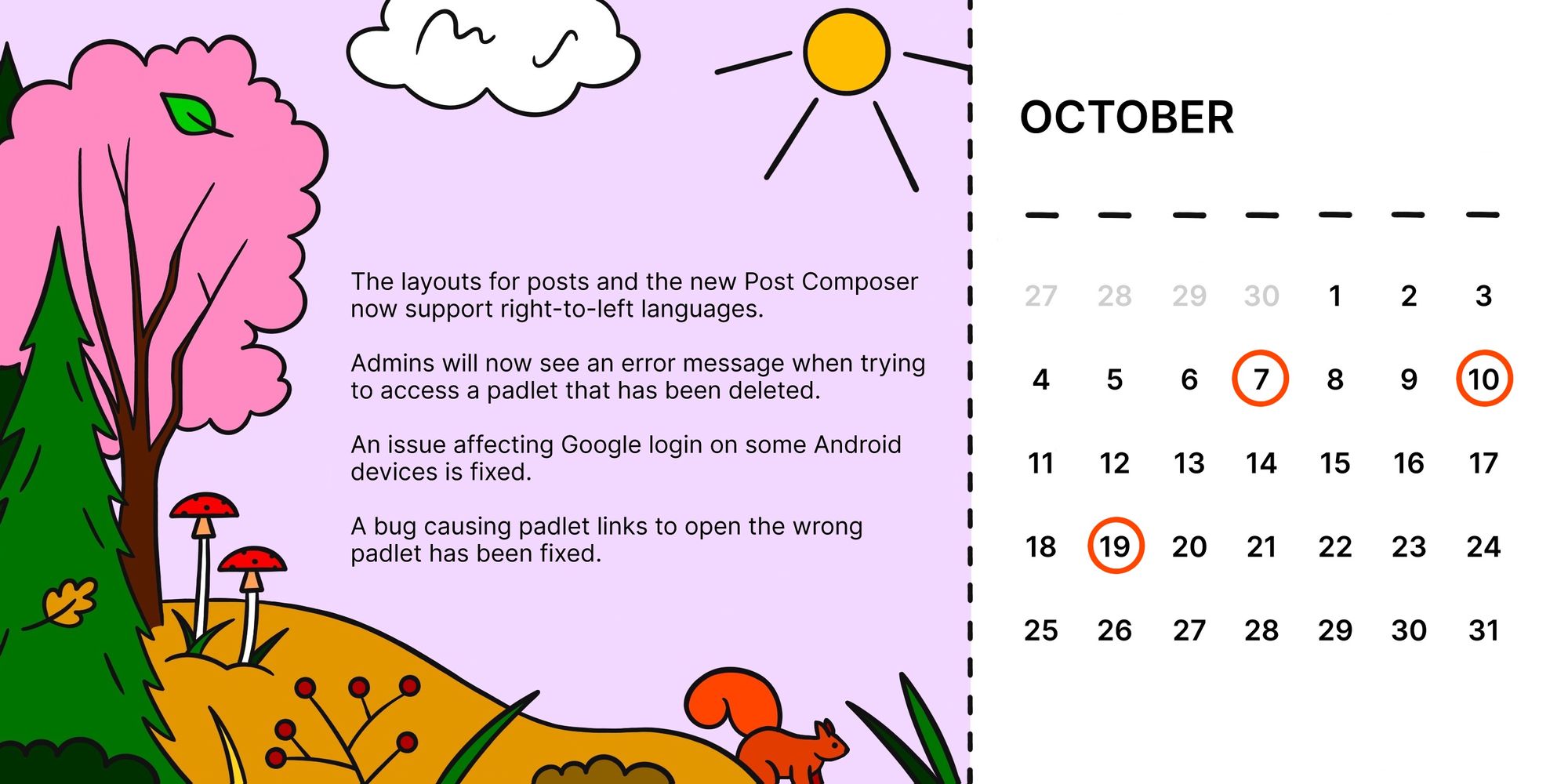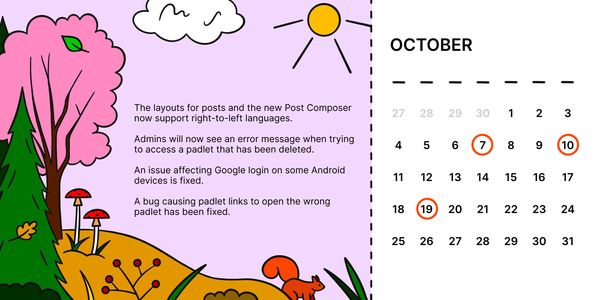 New
The layouts for posts and the new Post Composer now support right-to-left languages.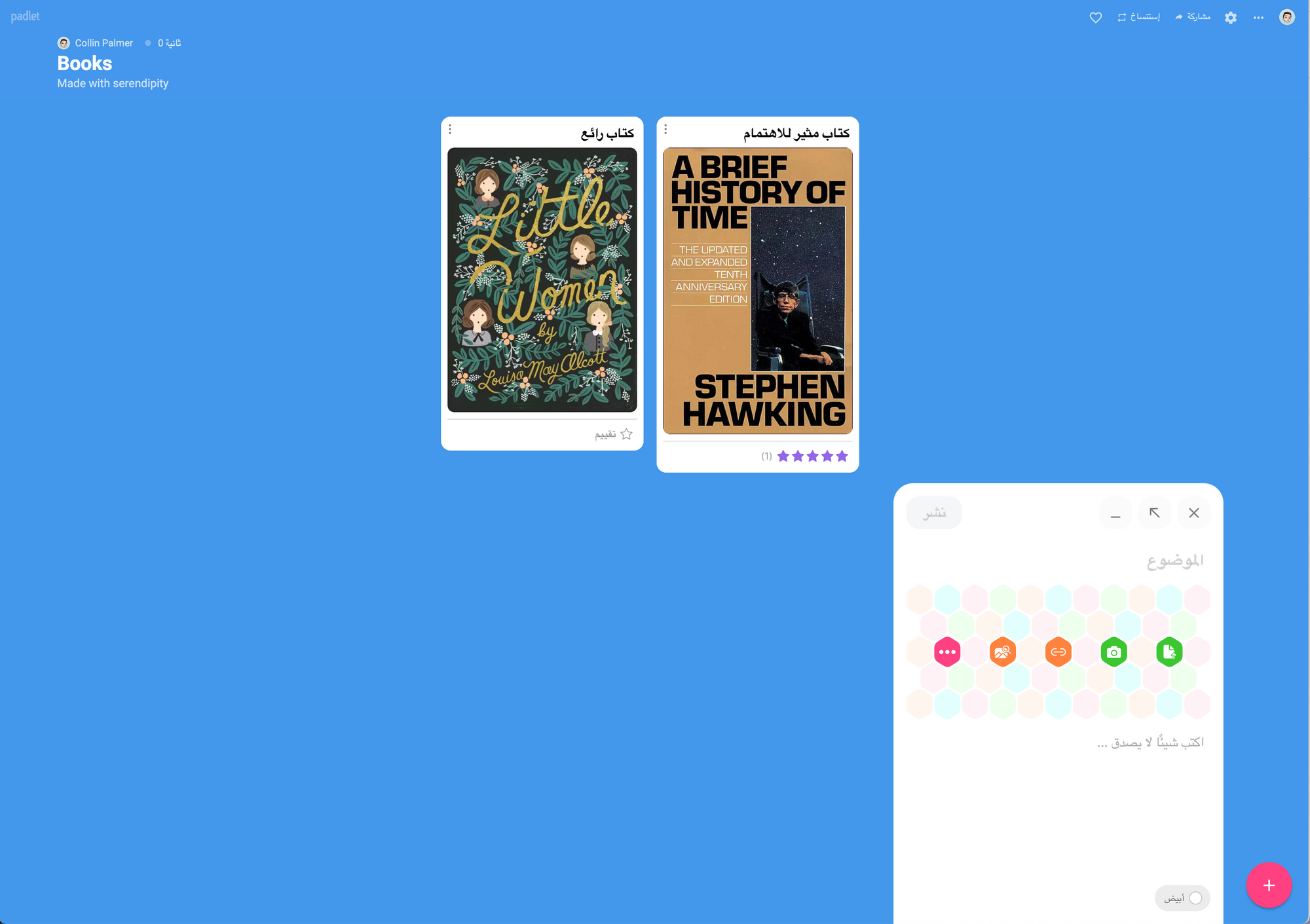 Rating and grading posts on mobile devices has a brand new interface better suited for smaller screens.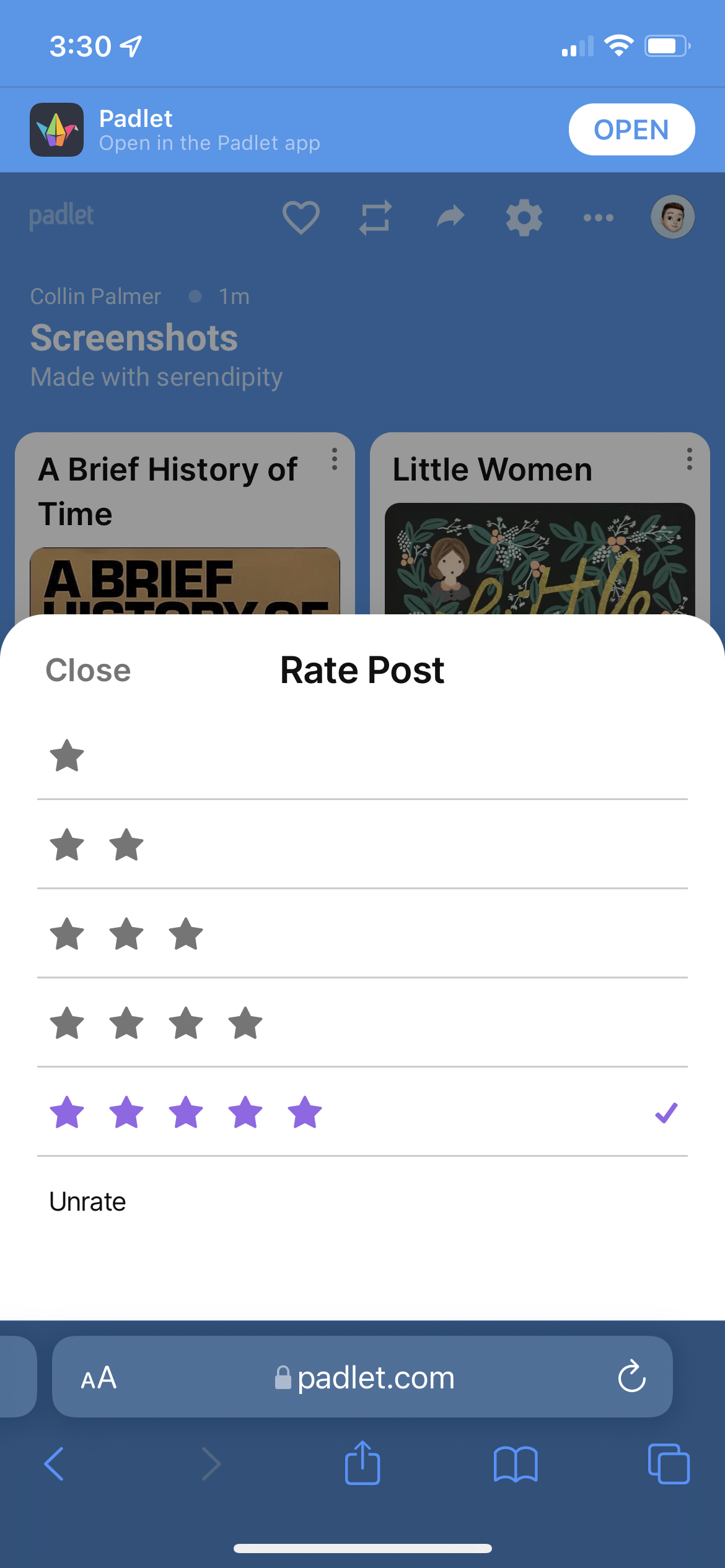 Version 4.0 of our desktop app now has improved security and a new keyboard shortcut for quickly opening settings.
Improvements
Admins will now see an error message when trying to access a padlet that has been deleted.
Improved translations for all 42 languages we support.
Updated flows for downgrading memberships.
Fixes
An issue affecting Google login on some Android devices is fixed.
Adding posts to a Map on the iOS app now works properly.
LTI integrations have been fixed.
A bug causing padlet links to open the wrong padlet has been fixed.
An issue preventing adding posts to Shelf padlets on tablets has been fixed.
Exporting padlets as PDFs now works more reliably.
A certification issue affecting older devices has been patched.