Sunsetting our chat format
Backchannel will go away on June 30, 2021.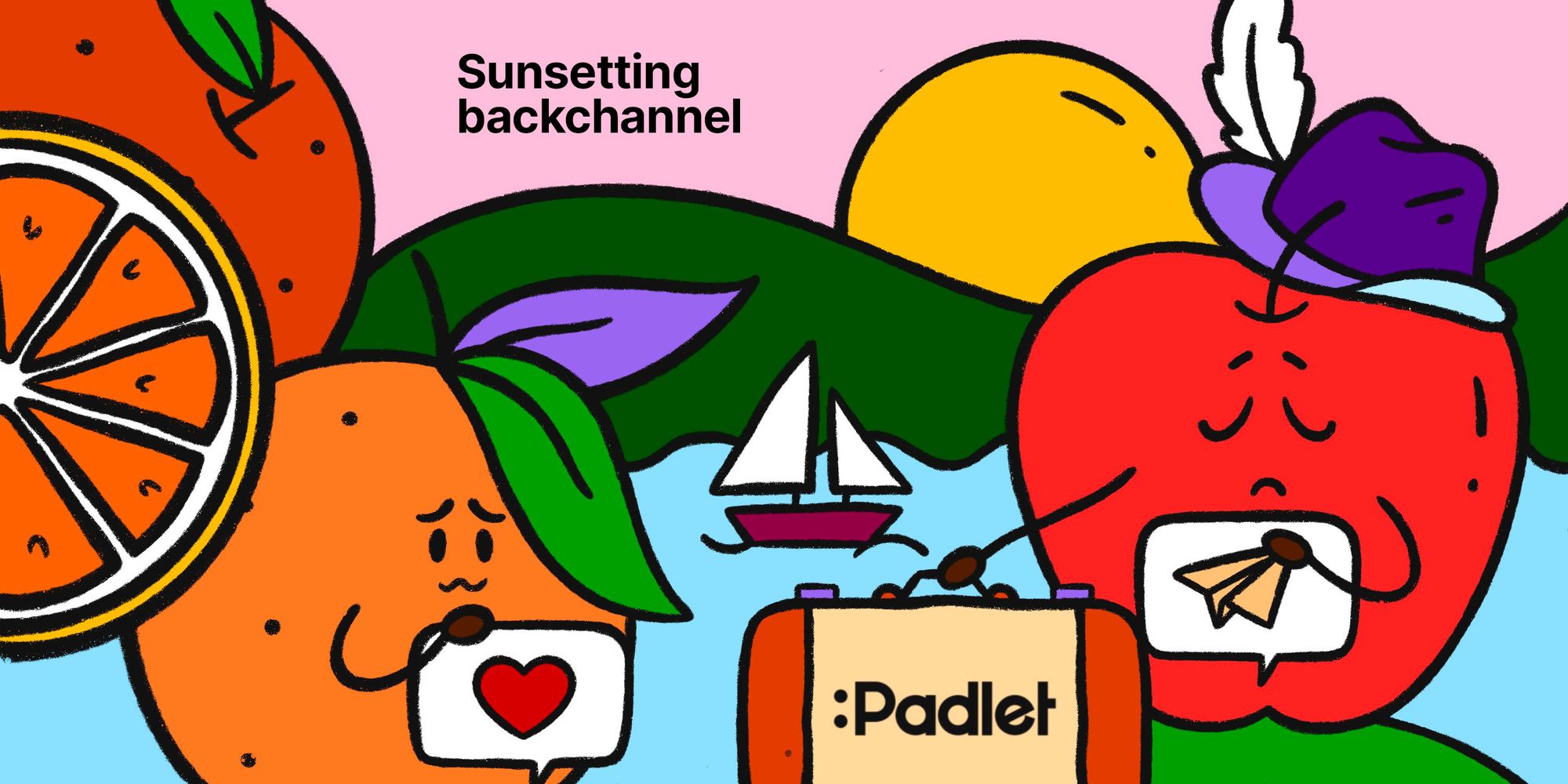 Above is a picture of oranges and an apple. Below is a picture of the formats we offer on Padlet.

You might think these photos are different, but we think they embody the same concept: one of these things is not like the other.
When we introduced Backchannel in 2018, we wanted to provide a new way to collaborate on Padlet. Instead, we made just another messaging app.

We don't think Backchannel belongs in our lineup anymore. Our other formats make sense together, but Backchannel doesn't really belong. It is an apple, and we want to focus on our oranges.
On June 30, 2021, we will stop offering the Backchannel format. At that point, we will convert all padlets in the Backchannel format to the Stream format, so you won't lose any Backchannel content.
We appreciate the feedback you provided along the way that helped us shape Backchannel and that led us to this decision. For our avid Backchannel users, we are sorry and hope you can understand why we are making this choice. If you have any other questions regarding this decision, feel free to drop us a line at via our contact form. We would be more than happy to chat with you.
Love, laughter,
Julia