September changes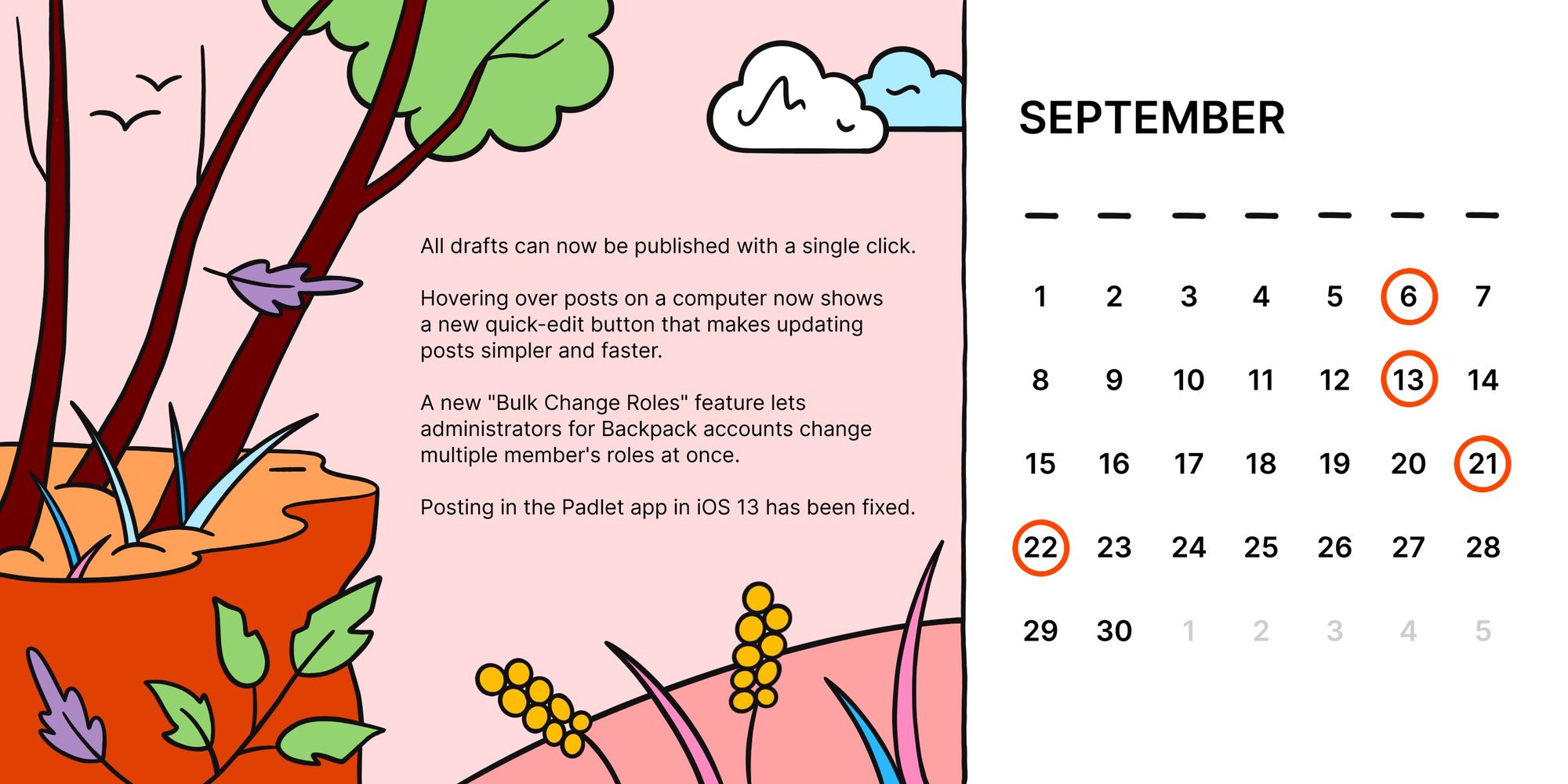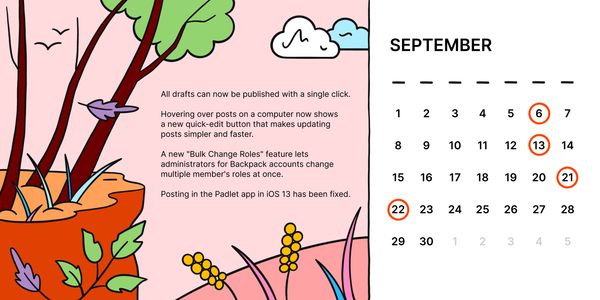 September has been a busy month for us at Padlet. We've released a lot of new features, made improvements across the board, and fixed some lingering bugs.
New
Scheduled changes to your membership can now be easily undone in the Settings > Billing page.

All drafts can now be published with a single click. This is great for users who like to drag-and-drop a lot of files or want to get everything in order before publishing all at once.

Hovering over posts on a computer now shows a new quick-edit button that makes updating posts simpler and faster.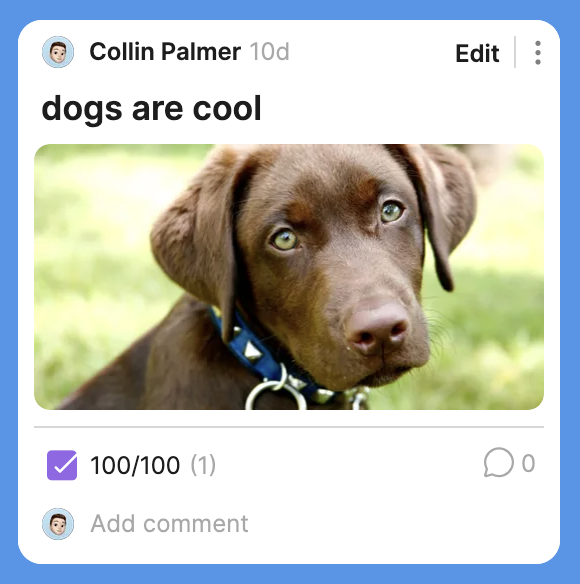 If a post is published before the attachment is done uploading, the new auto-publish feature will take care of adding the post the moment the attachment is uploaded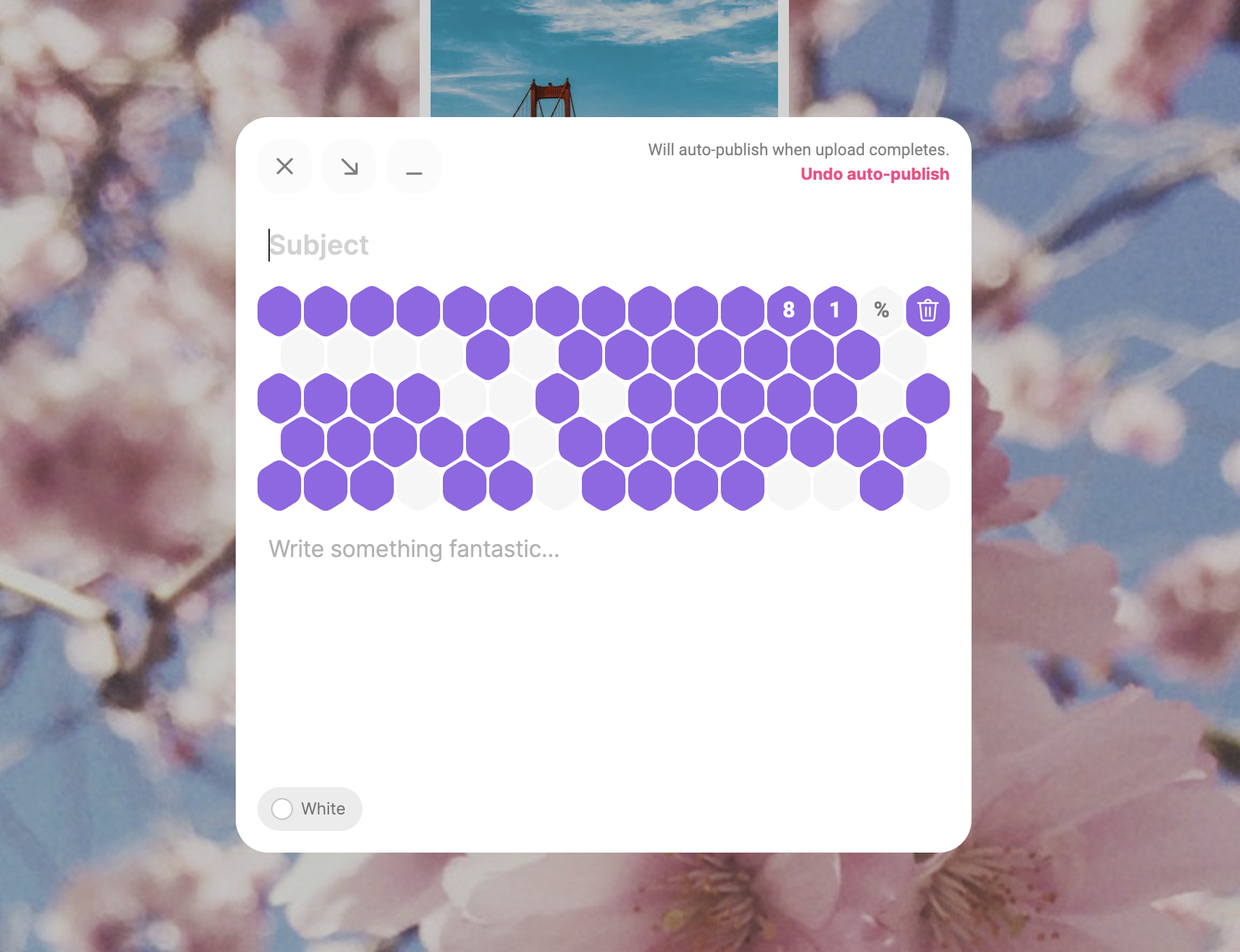 In addition to a whole new design, posting in the mobile app now includes the ability to edit captions.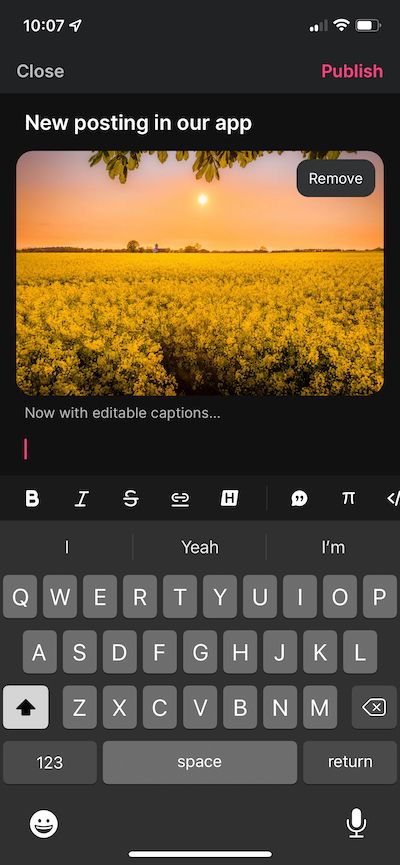 A new "Bulk Change Roles" feature lets administrators for Backpack accounts change multiple member's roles at once.
Improvements
Our mobile apps got updated with a bunch of under the hood improvements which means better performance, less bugs, and faster releases of new features in the future.
When you exceed your padlet or file size limit, a new page will show you more information about your account and how to upgrade to continue creating beautiful things.
TikTok and WeVideo attachment previews have been improved.
It's now more clear when a post will require approval from an administrator before being shown to everyone on a padlet.
The design of posts awaiting approval has been updated so the status of a post is more clear to everyone who can see it.
The menu for posts has been updated to a new design and now supports dark mode.
A new design for adding and editing comments on mobile devices makes it easier to see what you're typing and save changes when you're ready to share.
Editing comments on your desktop have also been updated to make it more clear which comment is being changed.
The scrollbars in Shelf padlets have been updated to make it easier to navigate longer columns of posts
Fixes
Posting in the Padlet app in iOS 13 has been fixed.
Issues with playing uploaded videos have been fixed.
Exporting padlets as images works more reliably now.
Pasting text from a Microsoft Word document now works as expected.