Windows app v3.0
A faster, more stable version of the Padlet Windows app is here.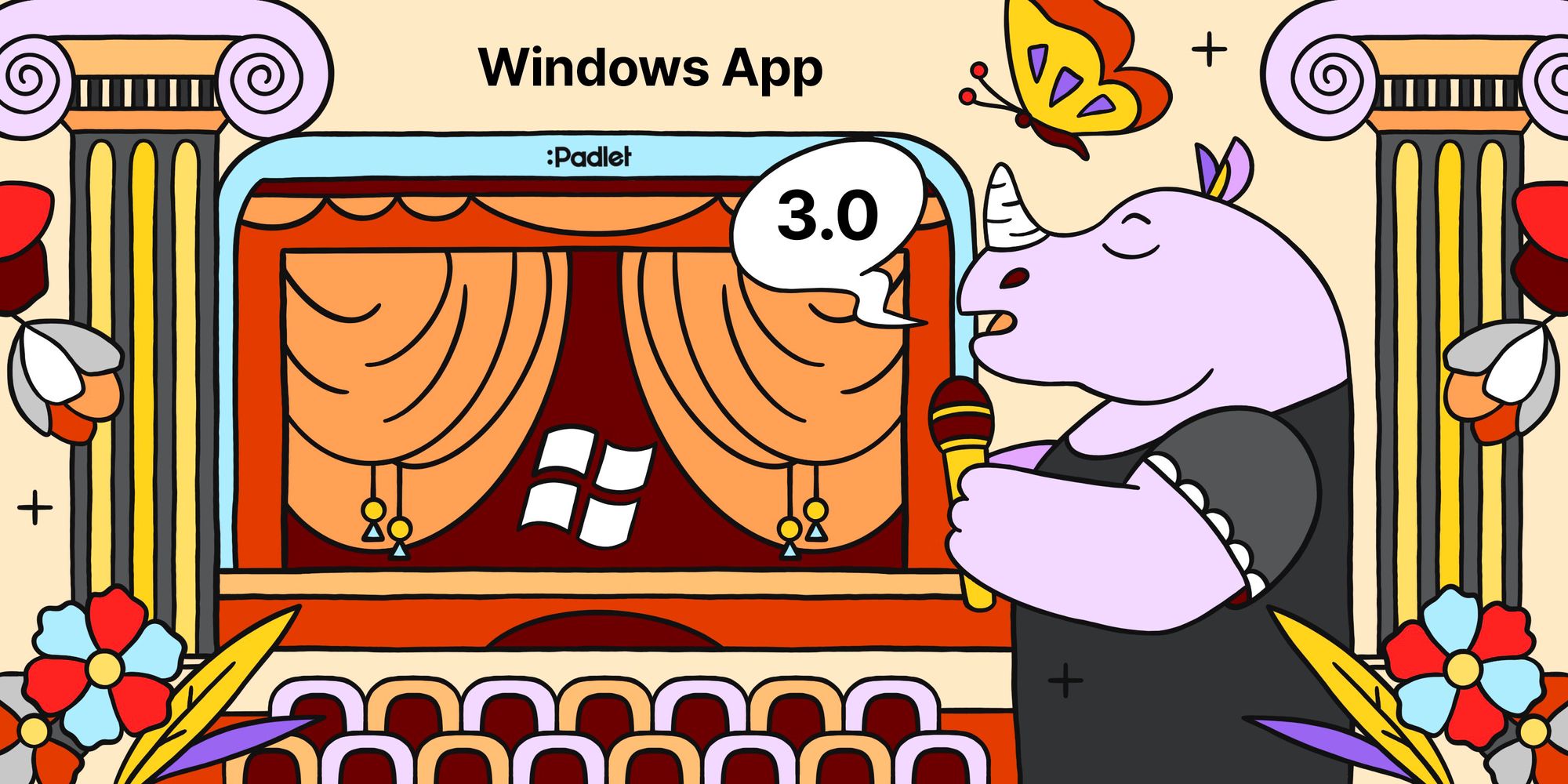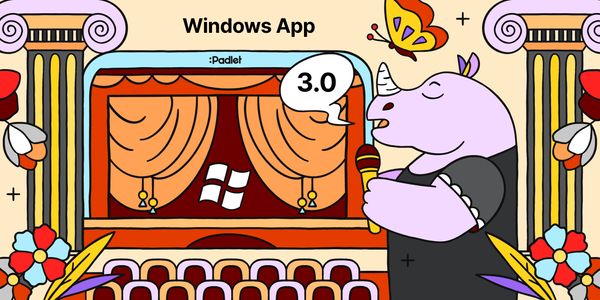 Hot on the heels of the Mac app getting a big update, our Windows app has now been updated as well. It is faster and more reliable than before.
Web browsers are definitely convenient and downloading apps and keeping them updated is kind of  a hassle. But if you can look past that, the Windows app is better than using Padlet on the web.
First of all, it comes with extra features out of the box, like the ability to record your screen and post the recording on your padlet.
Second, if you're like me, your browser is probably at 40 tabs making it very hard to find your Padlet tab. The app is easily accessible from your taskbar and works with all the keyboard shortcuts and gestures for window management.