Classroom plans: a new option for teachers
A subscription tier designed to save teachers time and reduce tedious work.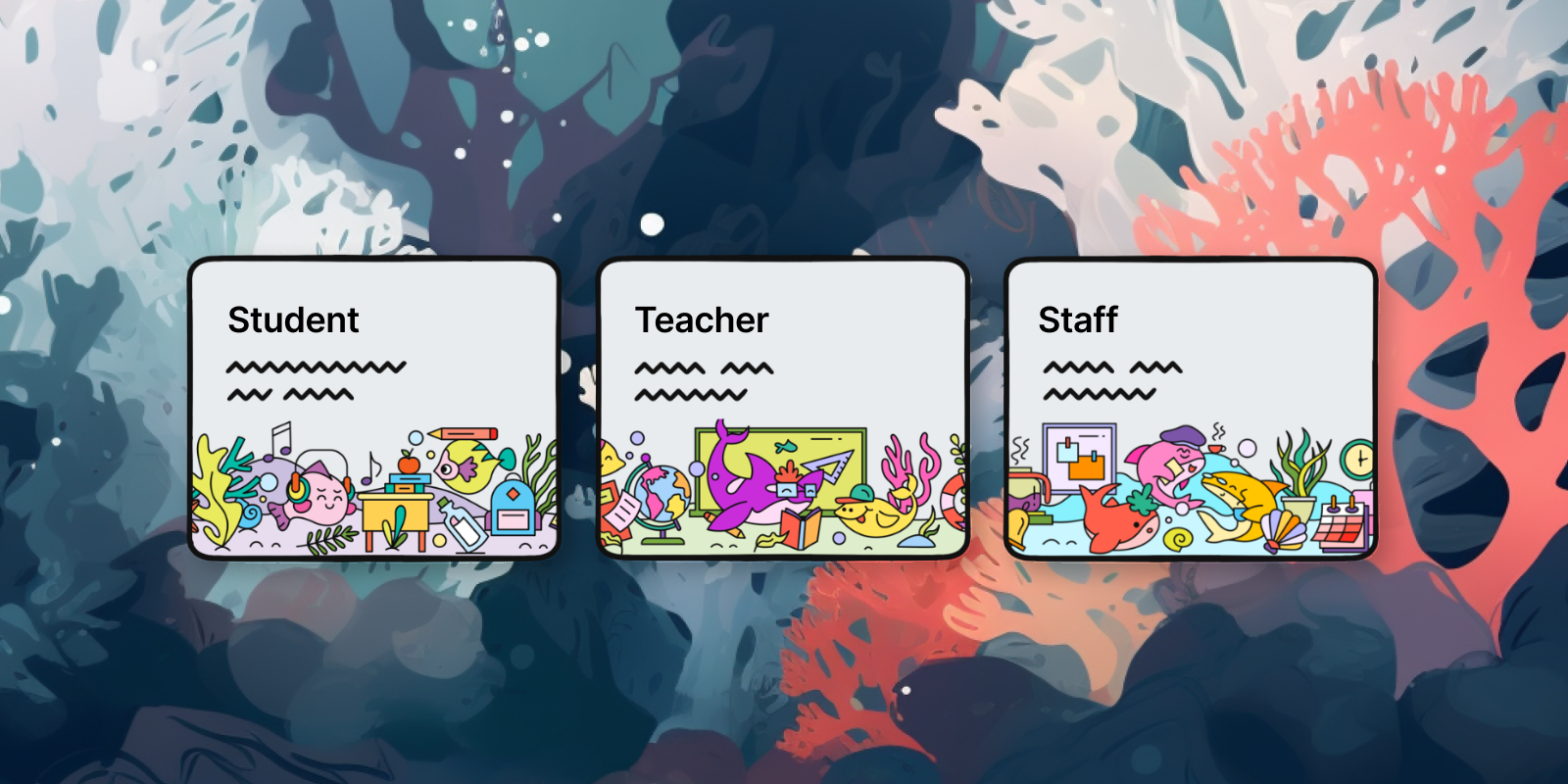 If a teacher wanted to use Padlet in the classroom, she used to have three options: use a school plan, a paid personal plan, or a free plan. A school plan offers user management and helpful privacy settings, but individual teachers don't decide whether they have access. A personal plan works, but forces the teacher to spend a lot of time worrying about privacy, sharing padlets, and managing untethered students. It's possible to teach with a free plan, but the limitations create even more work.
We designed the Classroom plan to make teaching with Padlet as easy as possible and give total control to teachers. Individual teachers can sign up, manage students, and never worry about privacy or sharing padlets again.
What is included in a Classroom plan?
Classroom plans offer:
2 teacher accounts with administrative privileges
50 student accounts
A shared dashboard where all Classroom padlets live
Unlimited padlets
1GB file upload limit
Customizable student permissions
The ability to mention other members, which notifies the recipient
AI-powered content moderation to keep classroom contributions appropriate
How the Classroom plan will save you time
The shared dashboard means no more sharing padlets. With a Classroom plan, you and your students will have access to a shared dashboard where all padlets will appear. You don't have to send links or display QR codes. You can just tell your students which padlet to click and begin teaching.
Use mentions to direct attention. Because Classrooms are a closed environment, we allow members to mention one another, which sends a notification. If you want a student to take a look at a post, you can mention them. If a student needs help with a question, they can just mention you.
Two teacher accounts mean half the work. We know that many teachers collaborate or work with teaching assistants. We've included two teacher accounts instead of just one. You'll never need to share accounts or devices to work with your partner in the Classroom.
How Classroom plans will prevent tedious work
50 student accounts mean guaranteed post attribution. If you teach with a personal account, students may be able to post anonymously or with fake accounts. Inappropriate posts are distracting and create a lot of work for teachers. With the Classroom Plan, you get to assign 50 student accounts. This way, every student has an account and every post will be attributed. No more anonymous post investigations!
Use auto-moderation to block inappropriate content before it's published. The only thing better than knowing who made the inappropriate post is never allowing it in the first place. With our new AI-powered auto-moderation, Safety Net will read every new post and block inappropriate content. Safety Net will then send you an email requesting a final decision on whether to allow the post. Because Classroom plans differentiate between teacher and student accounts, we were able to include an additional auto-moderation setting that only acts on posts by students.
The Classroom plan was built for teachers and will be improved for teachers
Padlet is used by many people for many purposes. A Classroom plan designed specifically for teachers gives us the ability to curate every detail for one specific purpose. It allows us to add uniquely useful features like student-only post moderation and permissions settings for students. It also allows us to simplify things. There are only two account roles. Student and teacher.
The Classroom plan also gives us the opportunity to continue to develop new features just for you. If you don't know how frequently we improve Padlet, check out our Gazette. We will listen to feedback from teachers on the Classroom plan and we will work to improve the Classroom plan, as we have always done with Padlet.
What a Classroom plan costs
Classroom plans will start at $199 per year in the United States. Pricing will be internationalized for other countries.
How to sign up
If you are new to Padlet, simply sign up for a Classroom plan. If you already have an account you can create a Classroom Plan here. If you want to learn more about all our subscription options you can visit our subscription page.