Templates
Choose from over 100 pre-built templates instead of starting with a blank board.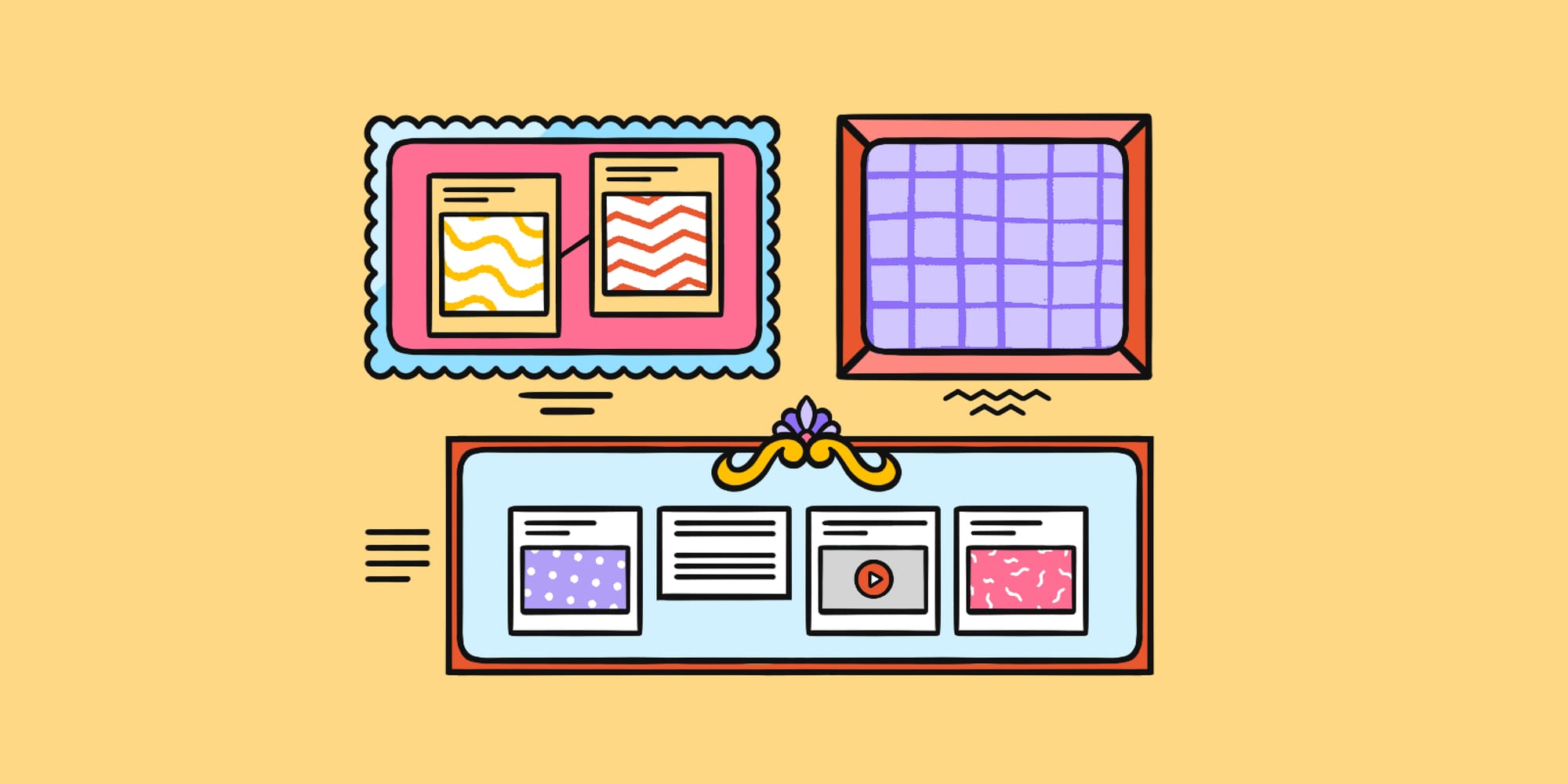 A padlet is not a specialized tool. A padlet is a sandbox.
When you open a blank padlet, you can build anything. The possibilities are endless and they grow every season when we release new features. Endless possibilities are exciting, but they can also be stifling. If you can build anything with a padlet, how do you know what you should build?
Open-ended tools like padlets are perfect for veteran creators, but they can be difficult for new users. We wanted to make powerful padlets easy to make for everyone, without stripping padlets of their flexibility. Our solution is gallery templates.
Gallery templates offer hundreds of pre-formatted padlets with interactive usage tutorials, sample posts, and finished examples.
100+ templates with more on the way
If you're an educator of part of a school plan, you'll find over 100 school-focused gallery templates in the Make a padlet panel.
We designed each template to fulfill a certain purpose. Some templates are designed for individual use, and others are meant to facilitate group activities. To find a template you like, scroll through the titles and hover to read a brief description. You can also search by category with the drop-down menu.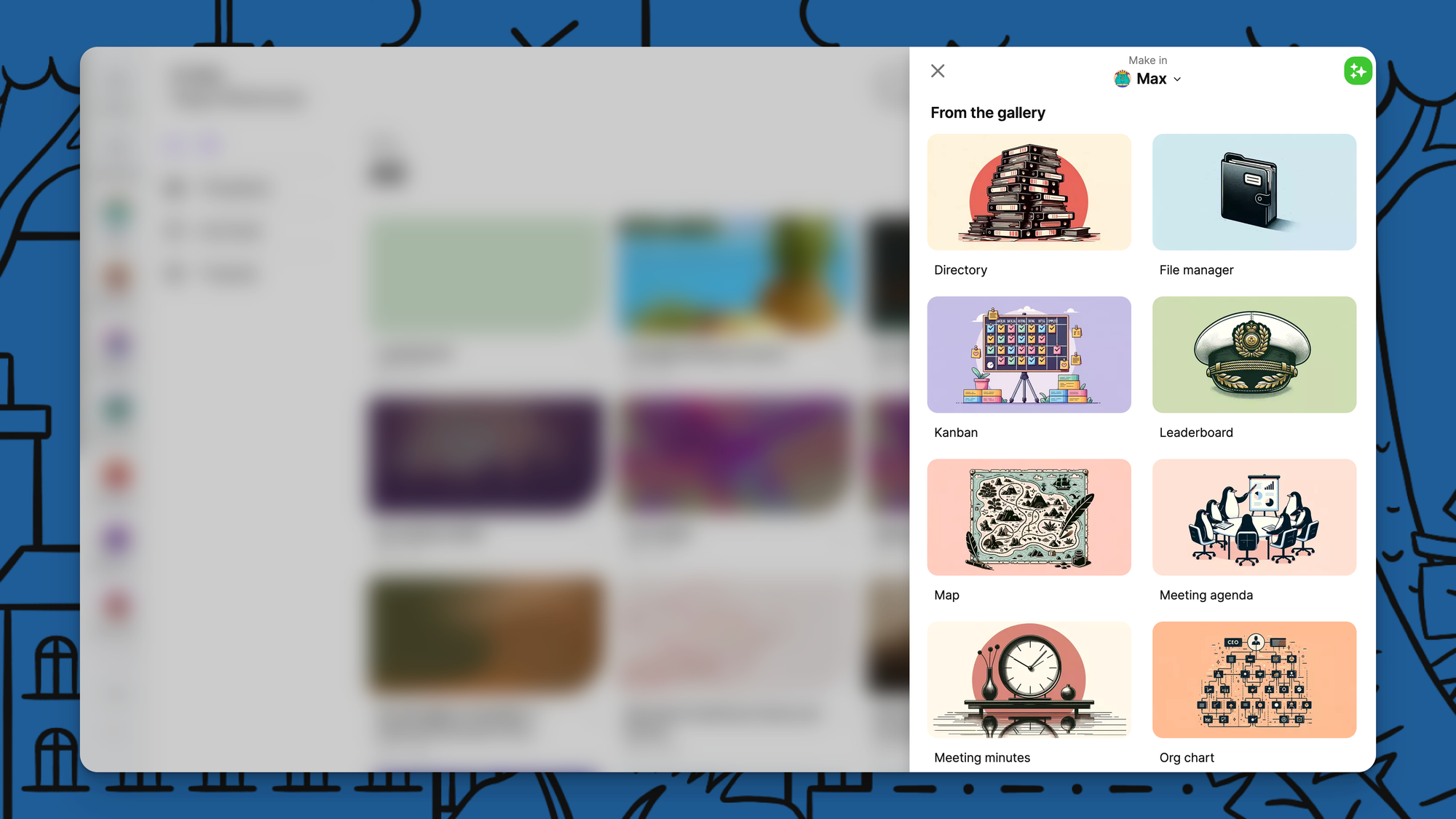 When you select a gallery template, you create a pre-formatted padlet with appropriate sections, reactions, and privacy settings. The template will include instruction notes that will help you get the padlet up and running immediately.
We chose to build these templates first based on the padlets we've seen in the wild, but we will be increasing our catalog of templates as each season passes. If you have a suggestion for a template you think we should build next, let us know!
Interactive tutorials
When you open a template, you'll find instruction notes to guide your creation. No template has more than five notes, and if you follow them, your padlet will be operational in seconds.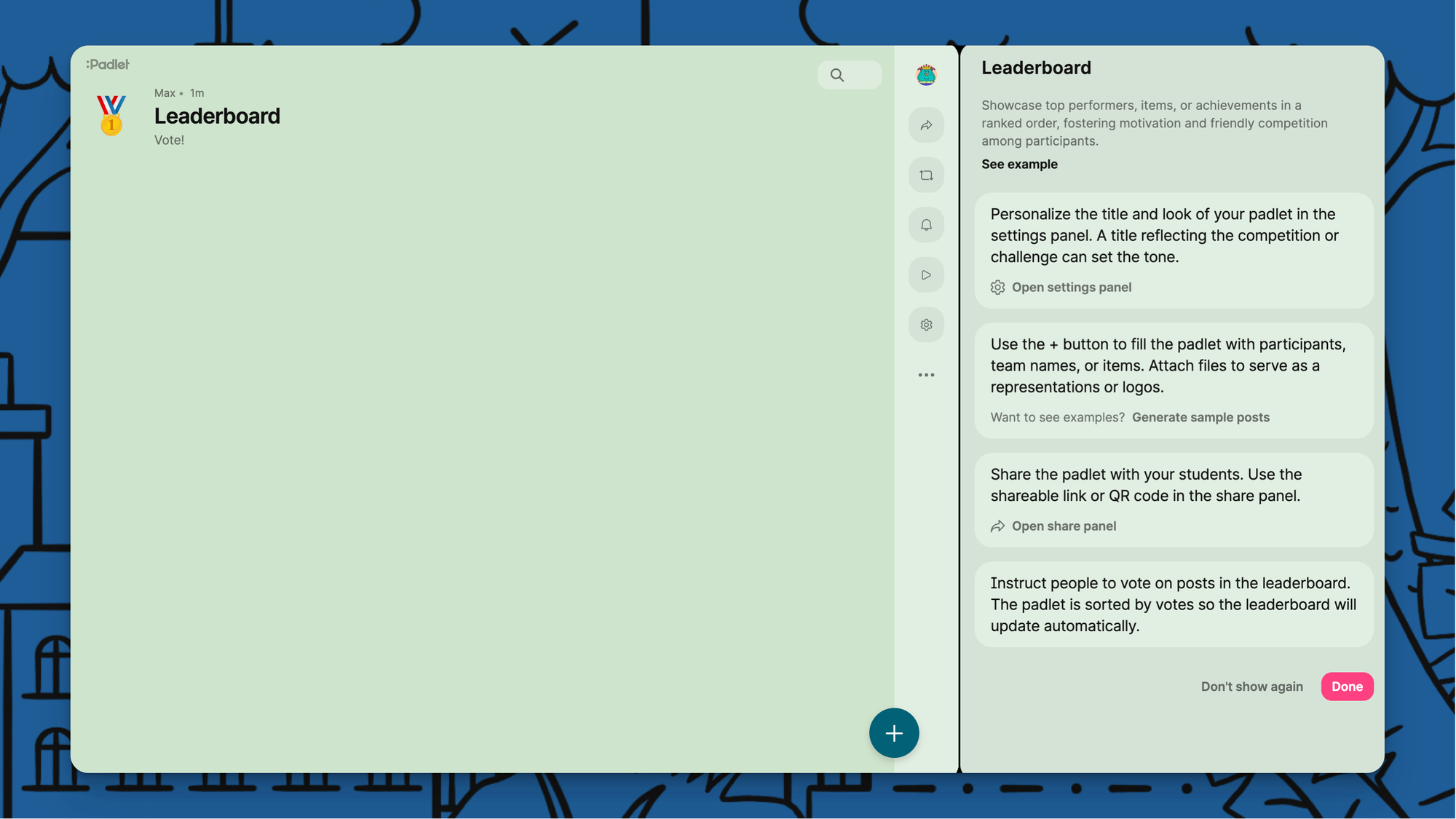 We didn't want to clutter your padlet with junk posts that you'd need to remove, and we didn't want to throw you into a completely blank padlet, so we give you the option to generate sample posts as part of the instructions.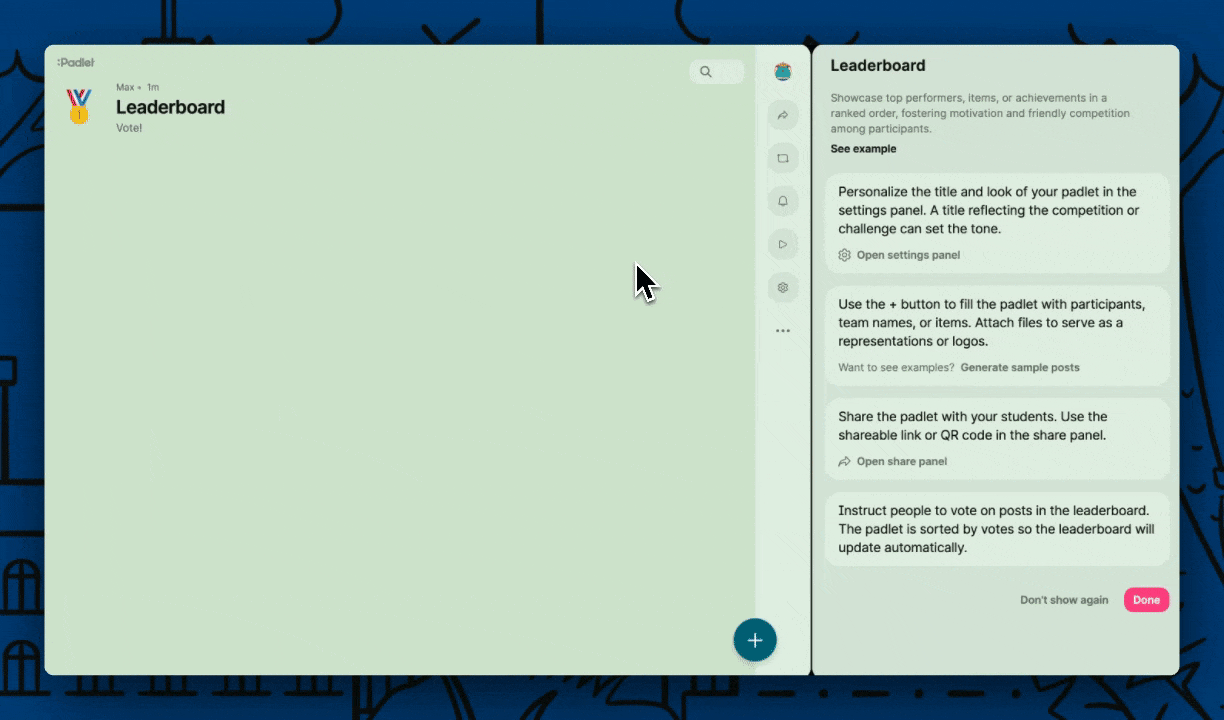 These sample posts demonstrate the form and function of the padlet. They show you how the padlet could look once it's in use. You can delete sample posts to clear the padlet, or you can leave them as an example for students or yourself.
Once you become a master of a template, you can select "Don't show again" to prevent the instructions from appearing the next time you use the template.
Example padlets
If the sample posts and instruction notes fail to spur your imagination, take a look at the example padlet. All templates have one.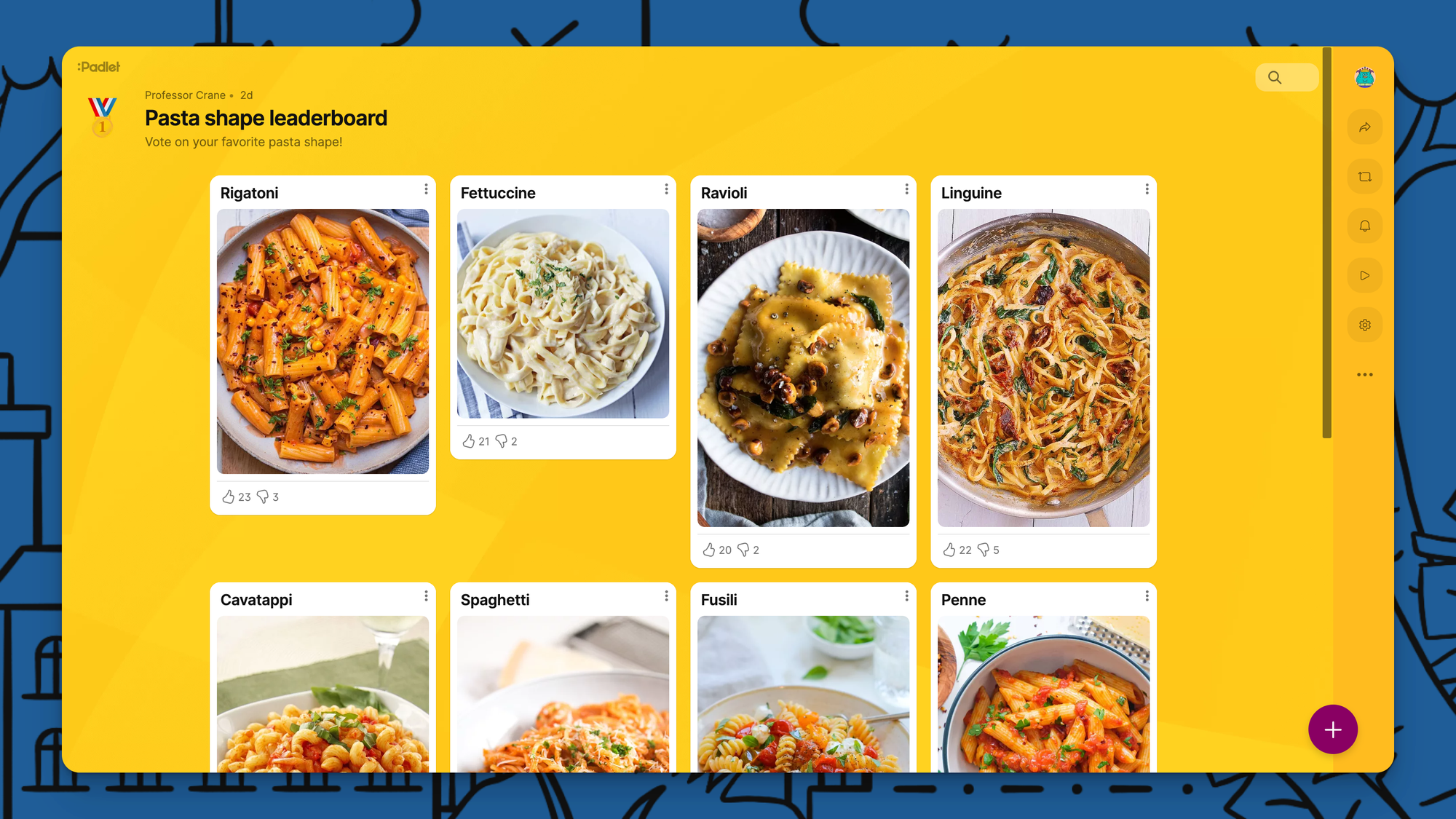 We built the example padlets to exhibit a finished version of each template according to the instructions. Despite this, you should feel free to make each template padlet your own and diverge wherever you see fit (your leaderboard doesn't need to be about pasta).
Create your own templates
If there's a specific padlet that you want to reuse, and you don't find an analog among our gallery templates, you can also mark your own padlets as templates.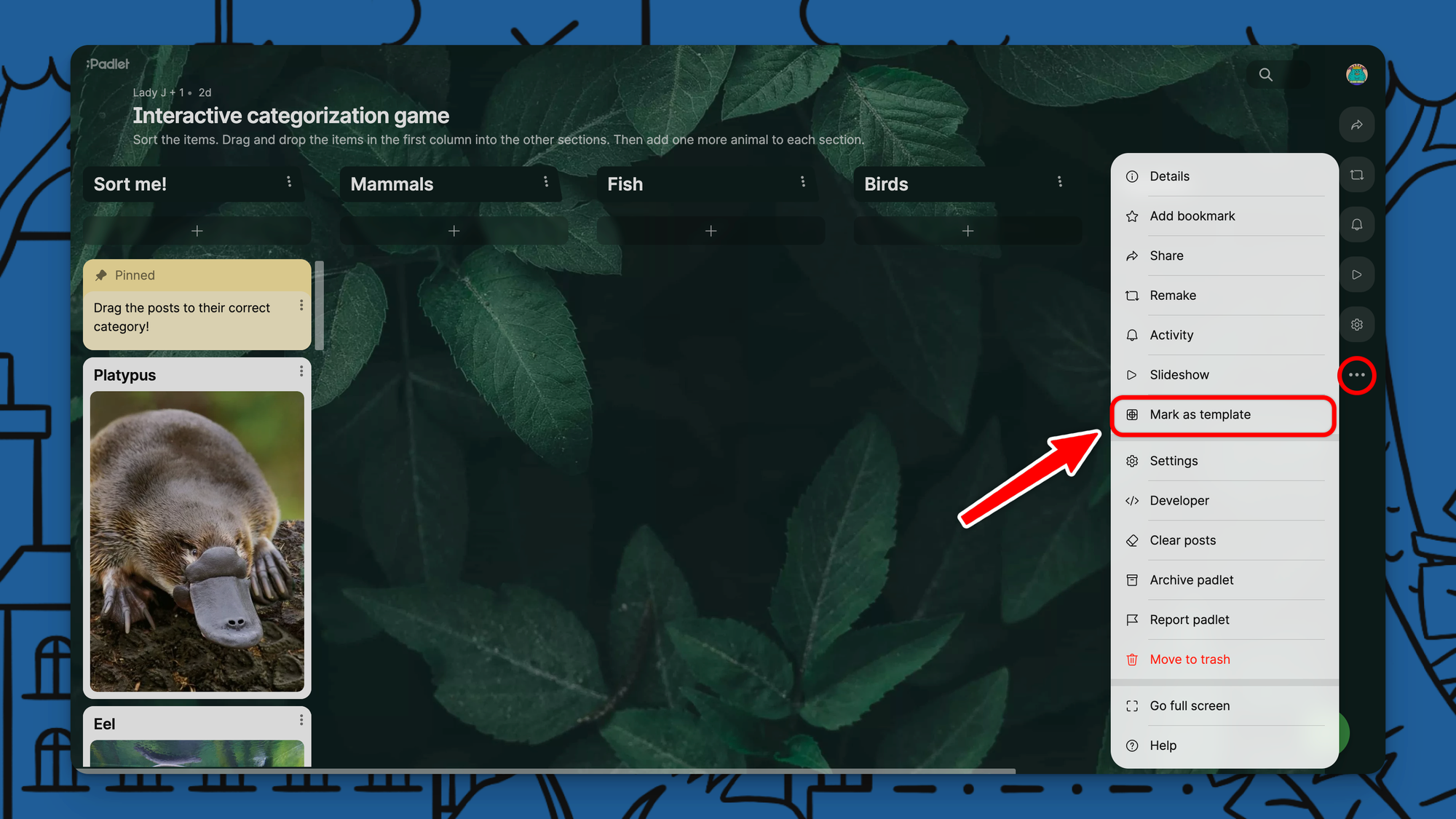 When you mark your own padlet as a template, it will be added to your list of personal templates, available to be reused from your Make a padlet panel.
Get started
With templates, a padlet can be over 100 specialized tools. Now, a padlet is the whole workshop. Find the tool for any job in the Make a padlet panel.
Check out our full Autumn feature release